Tariffs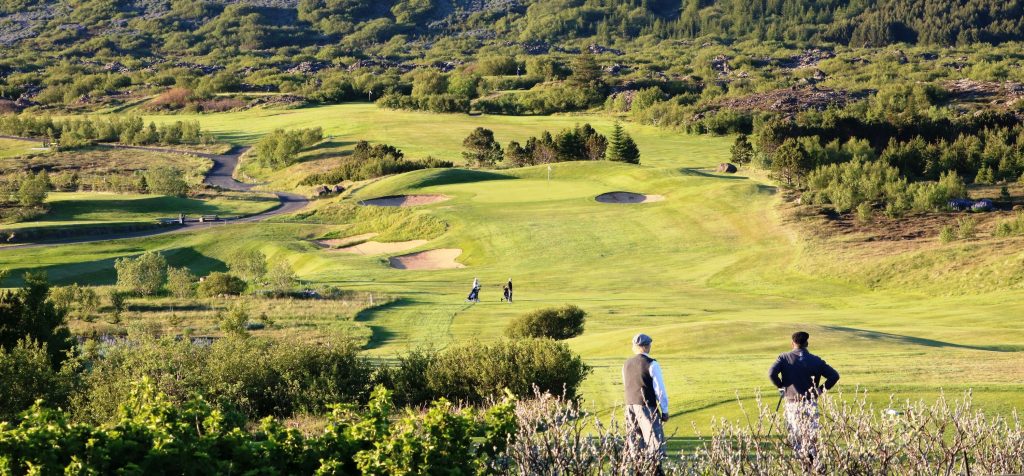 The tariffs for the 2018 season are as follows:
Urriðavöllur ( Trout Course)
Green fee – 11500 ISK
Green fees include full use of the clubhouse facilities such as the locker rooms and restaurant.
Midnight golf is open at request.
All major credit cards are accepted.
Trolleys, buggies and golf sets can be hired from the Pro shop.
Buggies for hire
6500 ISK
Trolleys for hire
500 ISK
Rental golf clubs
Wilson staff (2017/2018)- 6000 ISK, (mens, ladies, left and right handed)
Golf lessons
Our dedicated team of PGA professionals offer a wide range of golf lessons to improve all ranges of ability.
To book lessons,
e-mail mpgolfkennsla@hotmail.com
or call:
Phill Hunter +354-618-1897
Rögnvaldur Magnússon +354-867-0359
Ljúflingur (Beloved Course, our par 3 course)
Green fee – 2900 ISK
18 and younger – 1700 ISK